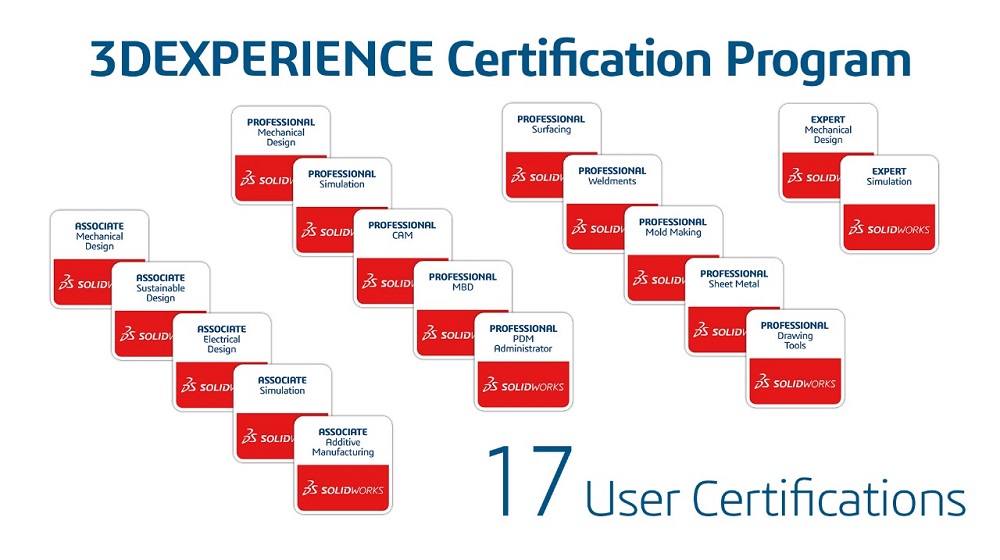 Under the auspices of Professor Dr. Sherif Masoud Al-Badawi- interim dean of the faculty of engineering, Mansoura University and Vice Dean of the Faculty for Postgraduate Studies and Research, supervision of
Dr. Ahmed Sameh deputy director of the Medical Engineering Program and faculty Coordinator for CAD CAM courses and Dr. Asmaa SolidWorks examinations coordinator at the faculty.
The Faculty of Engineering, Mansoura University, announces opening applications for faculty students to be trained in the Solidworks program, the applicants must be faculty students, they are required to hold accredited SolidWorks certificates such as: professional & expert certificates. The selected students will become certified trainers, and will be financially rewarded according to the number of training hours at the end of each training course.
The applicant can send the data, certificates he has obtained, and models of projects he has worked on through the following form
https://forms.gle/mDSqCoqxddPK429m8
The faculty also announces the availability of SolidWorks exams for undergraduate students in various departments and specific programs, as well as for registered graduate students. There are 17 approved exams in the branches of SolidWorks program:
1. Mechanical Design (CSWA-part 1).
2. Mechanical Design (CSWA-part 2).
3. Mechanical Design (CSWP-segment 1).
4. Mechanical Design (CSWP- segment 2).
5. Mechanical Design (CSWP- segment 3).
6. Professional – CAM (CSWP-CAM).
7. Professional – MBD (CSWP-MBD).
8. Professional – Simulation (CSWP-S).
9. Professional Advanced – Sheet Metal (CSWPA-SM).
10. Professional Advanced – Drawing Tools (CSWPA-DT).
11. Professional Advanced – Weldments (CSWPA-WD).
12. Professional Advanced – Surfacing (CSWPA-SU).
13. Professional Advanced – Mold Making (CSWPA-MM).
14. Associate – Simulation (CSWA-S)
15. Associate – Sustainability (CSWA-SD)
16. Associate – Additive Manufacturing (CSWA-AM)
17. Associate – Electrical (CSWA-E)
Each student has only one opportunity for which he must prepare well.
To apply for the SolidWorks exam in any of the previous branches, the student must fill out the following form:
https://forms.gle/Z46Vq2eqwsyrQipK7
It will be announced soon that courses will be organized for enrolled students in the SolidWorks program to qualify them for the exams.