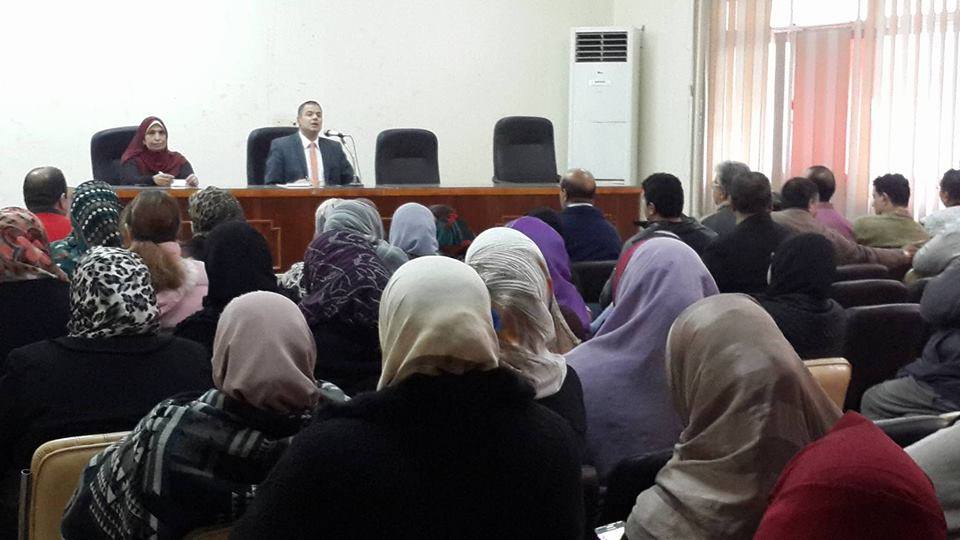 Prof. Mohamed El-Said met with the administrative staff, in the presence of Mrs. Madiha Ismail, General Director of Faculty, at 12 noon at the hall of Prof. Dr. Said Ashour, on Wednesday, 6 December 2017.
Firstly, he welcomed all the attendees, then presented several topics that were completed such as the mechanism bonus distribution, replacement and renovation of the infrastructure of most places, laboratories, some offices, and what is being carried out in the next stage such as replacing and building 22, 21 A as strategy that will help absorb more students in the future.
He emphasized the importance of precision in word and deed as a form of self-monitoring, As well as the existence of sincere human relations between us. He pointed out the need to adhere and take responsibility during the examination period.
Finally, he conducted the dialogue and listened to the audience, presented some views that concern them , respond to each other and provide immediate solutions to others.