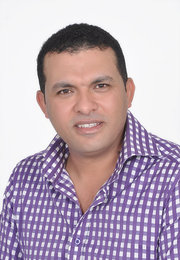 Dear students of the Faculty of Engineering, hope for a bright future, it is on your arms that country's development is built with your belief in God, the country and your work, the nation will elevate and make generations happy.
On my behalf and on behalf of all the employees of the Faculty of Engineering, I am pleased to welcome you to the website of your faculty, Faculty of Engineering - Mansoura University.
The faculty includes many laboratories, workshops, training halls, auditoriums, teaching halls, seminar rooms and conferences at a high level of quality to accommodate the requirements of students, the educational and training process, and places for faculty members, the supporting staff and staff members, all these human energies and capabilities are harnessed to serve both the educational and research process and to perform it in harmony, and high stereotype.
The faculty has a graduate studies and research sector which serves students at the post- graduate stage to obtain a master's and doctorate, whether for Egyptian or international students.
Another important sector is the community service and environmental development that provides conferences, seminars and training courses. It also supports students with special needs.
Finally, I wish all faculty students success and I wish them more seriousness and perseverance to succeed and continue research, innovation in order to serve the nation to achieve a bright future, Peace, mercy and blessings of God.
Prof. Dr./ Mohamed Abdel Azim
Dean of the Faculty
E-mail : This email address is being protected from spambots. You need JavaScript enabled to view it.